Who's behind the register?
My name is Saisha Partiman. I'm a psychologist from Amsterdam. From the start of the COVID-19 crisis in the Netherlands, it became clear that aside from the practical implications and risks to physical health, there were and would be risks for people's mental health too. I figured that that was where I could step in, offering a professional listening ear and putting my skills to use for everyone, not just my clients, or only for people speaking Dutch. That's how this register was born.
During the past months, the register has grown and has been able to reach a lot of people. I became we: we're a team of mental health professionals now, about whom you can read more below!

As the world has turned it's attention to another pandemic that's been causing suffering for much longer, the pandemic that is racism, we as mental health professionals recognize that the toll racism has been taking on the mental health of people of color, has been underestimated, neglected and has been unknown for way too long. We are here offering our services to anyone who is and has been suffering from this pandemic too.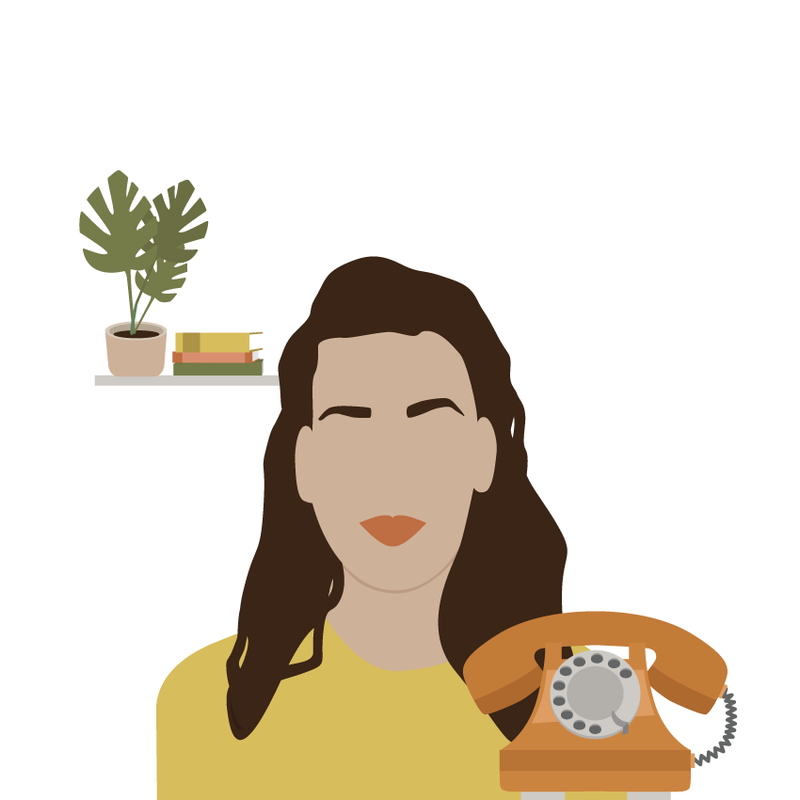 In the team you'll find mental health professionals like psychologists, psychotherapists, systemic- and relationship therapists, working in different fields. These amazing professionals, who are all doing this voluntarily, are motivated by their wish to help, support and contribute.

Meet Kiki, for example (middle row on the right), who's been working as a psychologist and systemic therapist for years. She's experienced in different forms of therapy and has a creative, solution-focused approach which suits the Bel-me-wel-register very well.

Or take Marlous, on the bottom left, who's an experienced systemic therapist. Her expertise is helping people find their own strength, both within themselves and in their network. Together with Maud, who's on her right and also a systemic therapist, they've helped people stay connected to each other during the COVID-crisis, and keep their relationships healthy under lockdown.

Tansingh (bottom right) is an experienced psychotherapist. Having experience with complex treatments that usually last for at least a year, he was initially surprised by how effective and helpful these 30 minute phone calls can be. He feels that offering people the possibility to vent, to help organize their thoughts and offering advice enables people to regain control and a sense of self-efficacy.